Human emotion, that complex and explosive phenomenon, is centre stage in Montague Kobbé's Tales of Bed Sheets and Departure Lounges, an unorthodox play articulated around a sequence of brief snippets that look into the most deeply personal aspect of daily life.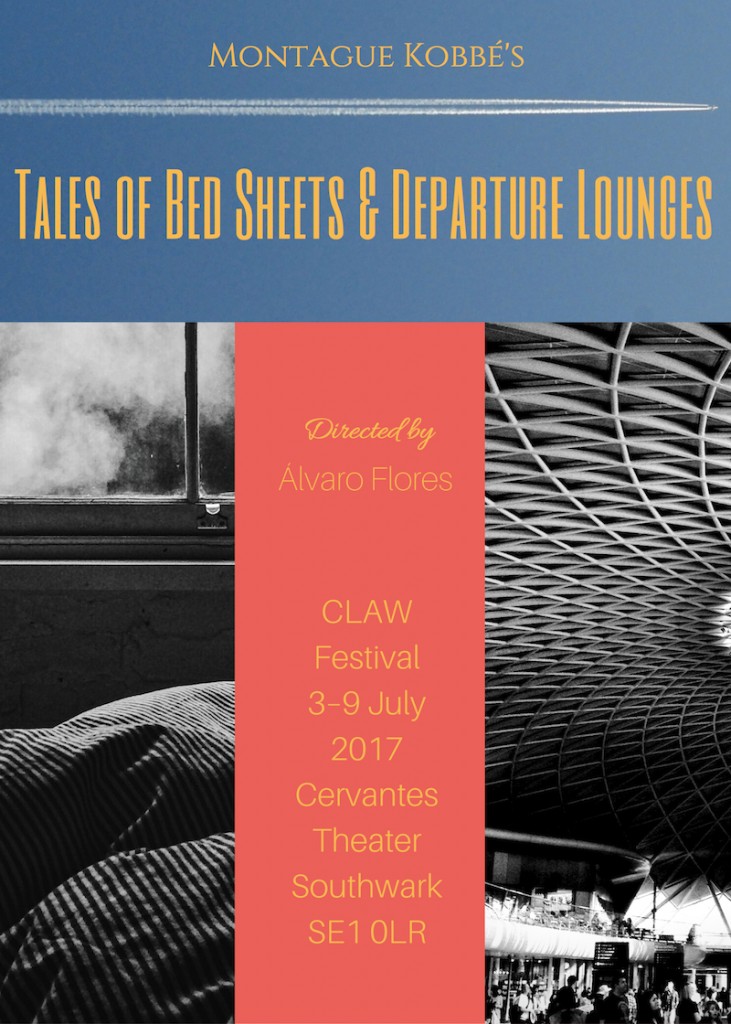 Strangers silently flirting at the bar, a stalker following a potential victim unobserved, passengers absorbed in trivial midair thoughts, moments of desire but also of profound frustration in the bedroom, these dramatic tales open a peephole for the audience to spy the secret passions shared – albeit behind closed doors – by all.
Tales of Bed Sheets and Departure Lounges, directed by Álvaro Flores, is part of the programme of the CLAW – Contemporary Latin American Writers – Festival, an initiative to confront the capital's audiences with the vibrant talent driving the new creative scene from Latin America.
Presented by Nic Knight Management, CLAW Festival's inaugural edition will take place on 3–9 July 2017 at the Cervantes Theatre in Southwark, the home of the Spanish Theatre Company and London's first venue dedicated to showcasing Spanish and Latin American theatre. The packed programme includes performances of Mona and I by Rogério Corrêa and Turmoil by Jô Bilac, as well as Tales of Bed Sheets and Departure Lounges.
For a taste of what the performance of Tales of Bed Sheets and Departure Lounges looks like visit the gallery of PHOTOS or take a look at the VIDEO.